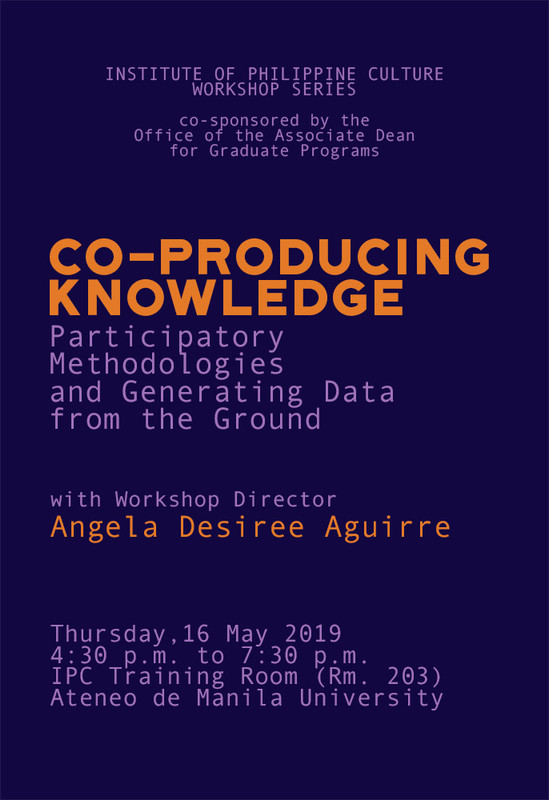 About the Workshop
In this seminar-workshop, Institute of Philippine Culture (IPC) Research Associate Angela Desiree M. Aguirre will share her insights from her decades of experience with participatory research. 
Participatory research methodology involves community members and stakeholders in all stages of the research process. With this approach, both researchers and community members become active agents in the co-production of knowledge for the benefit of the community.
About the Workshop Director
As Research Associate at the IPC, Angela Desiree M. Aguirre participated in a number of participatory researches on children and youth, people-centered health, agrarian reform, and natural resource management. Her academic training includes a fellowship at the Institute of Social Studies in The Hague, The Netherlands, where she obtained a diploma on Children, Youth, and Development, and a master's degree in Social Development from thee Ateneo de Manila University. With Prof. Mary Racelis, she co-authored the participatory research-based publication Making Philippine Cities Child-Friendly: Voices of Children in Poor Communities.
For inquiries, please contact:
Cherie Audrey Alfiler
Program Coordinator, IDRC-IPC Fellowship Program
Institute of Philippine Culture
Telephone: (02) 426 6067 loc. 205